… Without Discounting Prices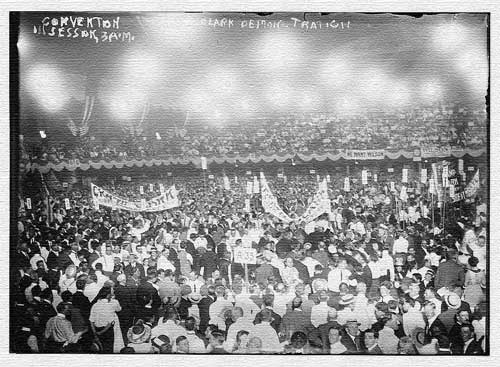 There's an interesting article this week on the Stronger by Association blog listing several good reasons why lagging registration should NOT prompt associations to discount their event registration fees. But if you're faced with low registration levels for your upcoming conference, what other tactics can you use to boost those numbers? Here are a few ideas:
Step up your social media: Post more frequently, and tag posts with related hashtags – not just your event hashtag, but topical tags related to your industry (But while we're on the subject, you do have an event hashtag, don't you?). Write location-specific posts and target them only to followers who live near the event venue. Embed the Twitter feed for your event on your event website, to show potential attendees the social media buzz. And don't be shy about asking for shares and retweets. target local audiences.
Focus on the details: Talk about individual CE sessions, social/networking opportunities, and other events. Use the detailed specifics of your conference program to attract people's attention, rather than relying only on general messages about the quality of your overall event. Each specific message might appeal to only a narrow segment of your audience, but this level of rich detail can have much deeper meaning for the targeted attendees. And detailed messages also allow you to post more frequently because you're not repeating the same, tired content over and over.
Market locally: Wherever your event is being held, target members who live nearby. Send an extra email message to members in the area near the venue, emphasizing how close and convenient your event will be for them. This can be especially important if you offer day rates for your event, in addition to full conference registration. Use the geotargeting capabilities of search and social media ads, in addition to the geotargeting capabilities of social networks like LinkedIn.
Segment and personalize your marketing: This goes beyond the geotargeting mentioned above. You can craft and send personalized emails to different sectors within your audience listing CE sessions pertinent to specific audiences. You can also target messages to different age groups. Millennials, Baby Boomers and retirees don't all have to get the same content.
Partner with local associations to see if you can get them to help with your marketing: You might have to give something in return, but the payoff could be worth it.
Get your speakers involved: Write messages that your speakers can send to their contacts via email and broadcast on social media. Presenting and speaking at your conference is a professional honor and achievement that boosts your speakers' reputations. Make it easy for them to tell their friends and colleagues about their involvement in your event.
Got a blog? Use it to step up the buzz. For example, you might want to do a week-long series on what's new and special about this year's event – short, one-a-day posts highlighting individual CE sessions, hot topics on the agenda, or the featured speaker for your opening session. Your blog posts get pushed out automatically to anyone following your blog's RSS feed – and they also give you fresh content to link to from your social media.
Ask your current registrants to refer a friend: These are the people who already know the value of your event; if you can get them to evangelize to their friends, they'll carry a lot of credibility.
Create a sense of urgency: Instead of offering last-minute discounts, which can make you sound desperate and undermine your claims about the quality of your event, consider messages like "Hotel rooms are filling up fast" or "Register before concert tickets are gone." It's human nature not to want to be left behind.
Please share your own ideas in the comments. We can all learn from each other.