An object lesson for association and non-profit marketers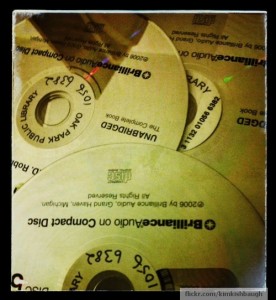 Once upon a time, there was a girl who loved stories. All kinds of stories, but especially detective stories. Growing up, she devoured every Nancy Drew and Hardy Boys mystery ever written. As she got older, she graduated to other mysteries as well: books by Tony Hillerman, Sara Paretsky, Jasper Fforde – to name only a few. A really good mystery novel was like a really good friend.
One day, as an adult, she found herself commuting to and from work by car, travelling 50 miles a day, sometimes in bumper-to-bumper city traffic. To take her mind off the traffic, she discovered CD books. Sometimes she chose classic fiction, sometimes non-fiction; but mostly, of course, she listened to mystery novels.
And she learned something about herself – something that did not make her particularly proud.
She learned that a mystery didn't have to be good in order for her to listen to it. Often, she found herself listening to mysteries that were badly written, with badly drawn characters, poor imagery and mediocre wordsmithing. But she would listen through to the end anyway, as long as the plot held up. One writer in particular actually irritated her – a writer of mysteries set in the not-too-distant future, on an Earth similar to ours but with androids and other technological advances. These books sprinkled in both science fiction and steamy, pot-boiler romance – not in a way that worked. The "technique" seemed like an ill-conceived attempt to draw in fans of science fiction and romance. In a word, they seemed confused. And yet she finished them through to the end (although usually fast-forwarding past the most irritating pot-boiler scenes).
Why? Because the mystery plots were good enough to pull her through as a listener.
Our girl, of course, is me. The moral of the story – yes, there had to be one – is about the power of storytelling. If you can tell good stories, your audience will forgive you a lot of other shortcomings.
Find your own stories
We all have stories to tell. Associations and non-profit groups have especially powerful ones. As marketers and writers and editors and videographers, our challenge is to find those stories and tell them. And we can't let ourselves be stopped because we might not have the fanciest, shiniest tools available to us.
So what if you shot that video on your smartphone and the sound quality isn't the greatest? If the story is compelling, the video will be.
So what if you haven't learned how to use the newest blog plug-in, or the photo you were hoping to add to your post didn't come out right? If you have a great story to tell, you can make it work.
The most powerful element is your story – the story your members can tell about how your work has improved their lives and helped them grow; the story of how your work touches and helps individuals. Find those stories, and use whatever tools you have at your disposal to get them out.