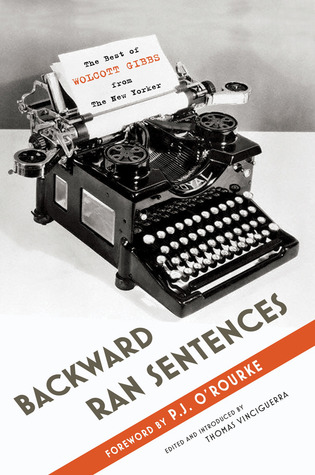 I have a new "Accidental Critic" piece up at Escape Into Life, a review of the book Cast of Characters, which examines the early years of The New Yorker magazine.
I hope you find it interesting, insightful, or some combination of the two. Without giving away the punch line, I can tell you that the book hasn't yet been returned to the library because my husband now wants to read some or all of it. Fortunately, it's not yet overdue.
I followed up Cast of Characters by tracking down a collection of essays by (Oliver) Wolcott Gibbs, one of Harold Ross' first and key hires at The New Yorker. I wanted to read his profile of Henry R. Luce, "Time… Fortune… Life… Luce," which is most famous for one sentence in which Gibbs mocked the writing style in the Time magazine of his era: "Backward ran sentences until reeled the mind."
The sentence alone is worth the price of admission. The rest of the essay is a price discount rung up at the cash register. You can find the essay in the aptly titled Backward Ran Sentences, edited by Thomas Vinciguerra (who also wrote Cast of Characters), and probably elsewhere. Track it down at your public library or (possibly) on the Internet. It's a short read that will make you laugh out loud. Don't miss the footnotes; they're priceless.