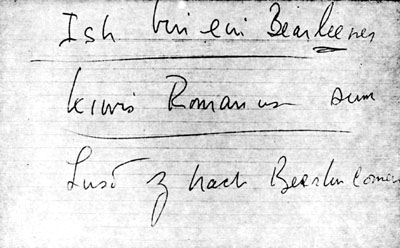 I have a friend who turned 50 yesterday, and last night we celebrated her birthday. As a gift, I decided to put together a bookmark for her, depicting 1963 in history.
Certainly the most famous event of 1963 in the United States was the Nov. 22 assassination of President John F. Kennedy in Dallas. But did you know that all of the following events also occurred in 1963?
Singer Patsy Cline is killed in a plane crash (March 5),
The Mercury space program comes to an end.
Actor Johnny Depp is born (June 9)
Coca-Cola debuts TaB, its first diet soda.
Betty Friedan's iconic book, The Feminine Mystique, is published. (If you haven't read it, you should.)
John F. Kennedy delivers both his "Ich bin ein Berliner" speech and his Civil Rights Address.
Martin Luther King gives his "I Have a Dream" speech during the March on Washington.
The nuclear test ban treaty is signed by the United States, United Kingdom, and Soviet Union.
The Mona Lisa is exhibited in the United States for the first time, at the National Gallery of Art in Washington, D.C.
Poet Sylvia Plath commits suicide in London.
Civil rights activist Medgar Evers is assassinated in Jackson, Miss. (June 12)
Fidel Castro visits the Soviet Union.
In Vietnam, the Viet Cong win their first major victory (the Battle of Ap Bac); the Army of the Republic of Vietnam later pours chemicals onto the heads of Buddhist protesters in the Hue chemical attacks; and near the end of the year South Vietnam undergoes a military coup.
After recording two albums earlier in the year, The Beatles release the singles "I Want to Hold Your Hand" and "I Saw Her Standing There" in the U.S.
The first James Bond film, Dr. No, is shown in U.S. theaters.
From Russia with Love opens in the United Kingdom.
Walt Disney releases "The Sword in the Stone".
The Pro Football Hall of Fame opens in Canton, Ohio.
Bob Dylan's second studio album, The Freewheelin' Bob Dylan, is released, including such songs as "Blowin' in the Wind" and "Don't Think Twice, It's Alright."
Marvel Comics debuts Iron Man in March and the X-Men in September.
Alcatraz Island federal penitentiary is closed.
Soap opera General Hospital debuts on ABC (April 1).
ZIP codes are introduced in the United States (July 1).